Recent Books that I have read: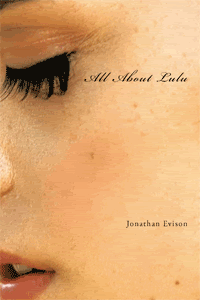 All About Lulu by Jonathan Evison
Here is the review I posted on Amazon.com, "Everyone can relate to this wonderfully quirky debut novel from Jonathan Evison. The story speaks with honesty, wistfulness, humor, and sadness to anyone who ever felt like an outcast even within their own family, anyone who remembers the thrill of finding that one person who "gets" them, anyone who felt the flush of first love and the crushing blow of that love disappearing, and to anyone who spent years of anguish resisting change only to finally realize that change is the only constant in life. Mr. Evison found a unique and satisfying voice with which to tell a story filled with compelling characters that you genuinely miss once the story ends. The most surprising thing of all (to this reader anyway) was how
All About Lulu
turned out to be a bit of a mystery with perfect little clues sprinkled along the way leading to one hell of a wham bang, emotional finale. I highly recommend it." And I'm not saying all that just because Jonathan is my friend. Oh and you all should by his book
CLICK HERE
so he can pay his bills.
Live Fast, Die Young: The Wild Ride of Making Rebel Without a Cause by Lawrence Frascella and Al Weisel.
This is an incredible behind the scenes book about the making of the Nicholas Ray directed, James Dean/Natalie Wood starring film. The authors had unprecedented access to Warner Brothers studio archives and interviewed nearly all surviving members of the cast and crew. They put together a truly illuminating, chronological timeline of the film that is part gossipy tabloid journalism, part social commentary on the 50s and part pure Hollywood history. I learned what scenes were improvised and which were scripted. I learned about the love triangle between Nick Ray, Natalie Wood, and Dennis Hopper. I learned about the great lengths Ray went for authenticity, even hiring Frank Mazzola, the leader of L.A. teen gang The Athenians as a cast member. The whole thing was a page turner from start to finish.
Recent films that I have seen:
Iron Man
I freaking loved it! Fun, funny, touching, believable, and Robert Downey Jr. has never been so sexy!
Sex & The City: The Movie
The first time I saw it I loved it, but I think I was just experiencing the afterglow of bonding with my best friend and seeing Carrie, Miranda, Samantha, and Charlotte again! I had really truly missed them! The second time I saw it I realized that it has some major flaws. For one, what has Michael Patrick King reduced the men to??? Seriously, Harry had like five lines and most of them were addressed to his daughter in a sing-song voice! Steve was portrayed as a miserable dog and Smith was relegated to the too busy, super cool TV star which causes Samantha to suffer. Big at least got some actual screen time which just went to show that it was Carrie's movie entirely. Too bad she was as insufferably self absorbed as ever. When she accuses Miranda of "ruining her
marriage
" I just about lost it!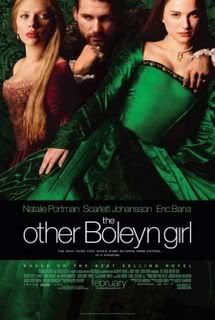 The Other Boleyn Girl
Oh my, oh my (that is my eyes rolling.) I knew this was going to be soap operatic, but with the cast that it had I didn't think it could possibly be
that
bad. I was wrong. It was awful. The dialogue was awful, Natalie Portman was awful, and the pacing was awful. I am surprised I made it through the entire film. Now, I am normally a big Natalie Portman fan but I don't know what she was trying to go for here. Her portrayal of Anne was so campy it was making me laugh out loud! When the tides turn on her at the end of the film, Natalie's portrayal did nothing to garner any sympathy from me. I was even irritated when her sister Mary tried to help her out. What a disappointment. . .
The Brave One
Um, yeah, that's a big no. I really hated this movie. I'm not even going to go into reasons why.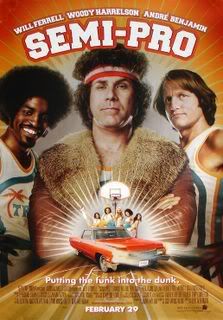 Semi-Pro
I love me some Will Ferrell and Andre Benjamin is a hottie. This was funny but not up to par with my all time favorite Will movie,
Anchorman
. The best thing about it was Will Arnett and whoever that other guy was as the sports commentators.
Recent music that I have purchased:
Vampire Weekend, Self Titled
I'm totally in love with this band. I know that they are kind of the flavor of the month, but I'm hooked on their fun, bouncy sound and ivy-league lyrics. Some of it is very derivative of Paul Simon's world beat sound, but it's catchy and even refreshing in its own way!
Bach: Goldberg Variations by Simone Dinnerstein
I bought this after hearing an interview with this pianist on NPR. She was very interesting and her take on the Goldberg Variations is very pretty and even lilting at times which are not two words that are usually associated with the Goldberg Variations. I know Glenn Gould's versions are known as the ultimate recordings but I kind of like these better. So sue me.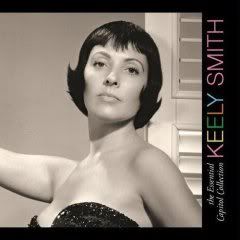 Keely Smith: The Essential Capitol Collection
Why doesn't Keely's name come up more often when people speak about the greatest big band vocalists of all time? She is tremendous! Her voice is so commanding yet playful, confident yet sometimes filled with an aching vulnerability. I do love her duets with then husband and bandleader Louis Prima, but it is Keely on her own that really hits me hard. And at 76 she's still singing in clubs in LA! She is totally underrated. I'm telling everyone I know (this means you) to listen to her!